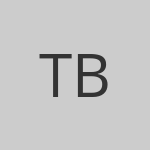 The Larder Box
Blessington, Burgage More, Blessington, Co Wicklow, W91 CX70
The Larder Box is a small family run adventure dreamt up right here in our kitchen in Blessington. We are developing delicious dried products that you can use in a variety of ways in your cooking. Our spices and blends are 20 years in the making from our Chef Karl.
.
We have created the most delicious, mouth watering blends of seasoning and rubs, for everything from your vegetables to your prime red meat! For Sunday roasts to back garden BBQs.
.
Each box comes with 5 dry rubs and an information booklet on how to get the best from your products!
.
Markets